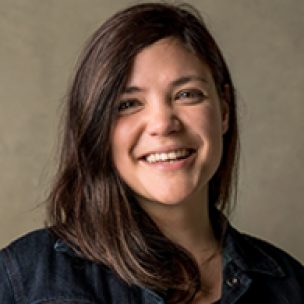 Ayşe
Gürsöz
Communications Manager
Ayşe holds a breadth of experience harnessing the power of narrative and new media for social transformation. Working previously at Al Jazeera's social media network,
AJ+
, she produced stories that were neglected by mainstream media. She then moved to
Public Advocates
, where she led digital strategy for a critical housing justice initiative. At
Rainforest Action Network
, Ayşe led communications targeting the world's largest financial
institutions
for their outsized roles in the climate crisis and Indigenous rights abuses. Over the past eight years, Ayşe has also worked as a multimedia producer and content creator with
Indigenous Environmental Network
and
Grassroots Global Justice
during major climate justice mobilizations. Ayşe has a BA from the Technocultural Studies program at The University of California at Davis. A 2019
Lucie Foundation
"
Photo Taken, Emerging Scholarship
" nominee, Ayşe is also a seasoned
photographer
who continues to build up her portfolio. In her free time, she cooks up her favorite Turkish recipes from scratch, and crushes on her favorite director, Taika Waititi.